With lockdown slowly easing in the UK and the weather improving, it's time to get outdoors and enjoy the city. Here are some suggested activities and events coming up that are COVID safe and a perfect excuse to meet up with friends and family!
Norwich Cathedral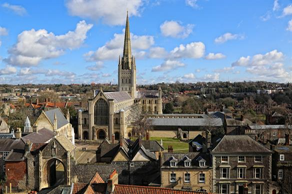 Norwich Cathedral is one of England's finest cathedrals, and is the most complete Norman cathedral in England. At over 900 years old, it is one of the finest examples of Romanesque architecture in Europe; visit the Cathedral Close, the Cloisters, or the Herb and Japanese Gardens. Have a look at the Cathedral website for news about upcoming events, like Dippy the Dinosaur's tour stop in Norwich!
Sainsbury Centre Sculpture Park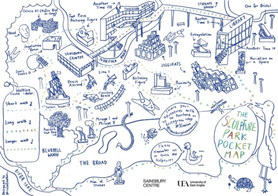 Located on campus at the University of East Anglia (UEA), the Sainsbury Centre for Visual Arts is one the UK's most prestigious art galleries- the Sculpture Park is an extension of this, and plays host to sculptures by artists like Henry Moore, Elisabeth Frink and Antony Gormley. There are over 350 acres of parkland and gardens with art and architecture selected to complement the landscape.
Junkyard Market, from 16th April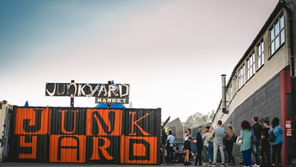 Junkyard Norwich is a global street food and drink market, transforming St Mary's Works into an outdoor market with a huge range of food stalls and cocktails. Ordering from the Junkyard app, visitors can try food from local and national traders ranging from Asian cuisine to mac and cheese. Book a table online to enjoy al fresco eating with friends, or join one of their DJ-led evenings.
Norfolk & Norwich Festival, 17-30th May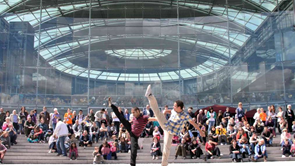 The Norfolk & Norwich Festival is the flagship arts festival for the East of England- for 17 days each May, it transforms public spaces, streets, beaches and forests into performance venues for music, theatre, dance, literature and much more. The festival collaborates with local and international artists and with communities in Norfolk to create an extraordinary and unique experience for visitors.
Norwich Plantation Gardens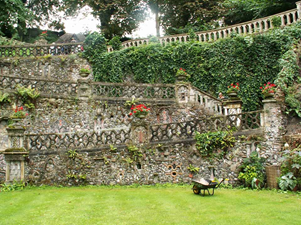 Located 10 minutes' walk from the city centre close to St John's Cathedral, the plantation gardens are an oasis of calm in the middle of Norwich. This Grade II English Heritage-listed garden includes a 30-foot gothic fountain, an Italianate terrace, and many mature trees and flowers. The garden also hosts special events throughout the year- check their website for updates. The garden is open daily from 9am til dusk.
John Crome Exhibition at Norwich Castle Museum & Art Gallery, 17th May- 5th September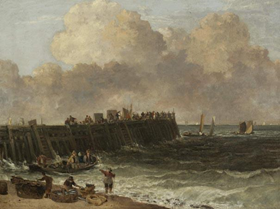 Perfect for art lovers, the exhibition 'A Passion for Landscape: Rediscovering John Crome' is coming to Norwich Castle and will celebrate the work of one of Britain's great Romantic artists. John Crome (1768-1821) was held in great esteem as an artist and teacher, and he exhibited at the Royal Academy in London and the British Institution. He founded the first art society in Britain outside of London, the Norwich School of Artists, which later became known internationally as the Norwich School of Painting.
Norwich 100/60/30 Cycle Ride, Sunday 6th June
Choose to join the ride for 30, 60 or the full 100 miles starting from City Hall and passing the Broads, along the coast all the way to Cley, then back past Blickling Hall before returning to the Cathedral. At the end of the ride, all participants will receive a medal plus food and drink- a great option for any keen cyclists!